2021-2022 Concerts To Be Announced
We are thrilled to announce the return of in-person concerts! While we are not yet on sale for any of the events below, please scroll through for a preview of what's to come in the 2021-2022 concert season.
Please check this page regularly for updates and information on additional upcoming presentations. Email the box office at  ethan@musicworcester.org with any questions.
The Concert Truck | September 2021

The Concert Truck is a mobile music venue that strengthens communities by redefining the concert experience and making music accessible to all. Impassioned by their love for music and belief in its emotional power, pianists Nick Luby and Susan Zhang converted a 16-foot box truck into a fully functioning mobile concert hall, complete with lights, sound system, and piano. Since then, The Concert Truck has presented concerts across the country in city streets, music and arts festivals, schools, neighborhoods, parks… anywhere you can think to park a truck. 
Their week in Worcester will feature several presentations at Worcester's Public Schools plus weekend performances honoring first responders as we observe the 20th Anniversary of September 11, 2001.
Dorrance Dance | October 2021

Dorrance Dance is an award-winning tap dance company based in New York City. Founded in 2011 by Artistic Director and 2015 MacArthur Fellow Michelle Dorrance, the company shares the incredibly dynamic range that tap dance has to offer through performance & education. Their goal is to engage with audiences on a musical and emotional level, and to share the complex history and powerful legacy of this American art form throughout the country and the world.
This project is supported in part by the National Endowment for the Arts. 
.
The Worcester Chorus: Brahms Requiem | October 2021

Chris Shepard directs The Worcester Chorus in its first return to the Mechanics Hall stage since the pandemic began, with a performance of Requiem by Johannes Brahms.
The Worcester Chorus and Festival Orchestra, directed by Chris Shepard
The Worcester Chorus: Handel Messiah | December 2021

Worcester's oldest holiday tradition continues with The Worcester Chorus in its annual performance of Handel's Messiah at historic Mechanics Hall.
Directed by Chris Shepard, this performance features the Worcester Festival Orchestra and acclaimed vocal soloists.
The Worcester Chorus and Festival Orchestra, directed by Chris Shepard
The Knights with Aaron Diehl | January 2022
Flexible in size and repertory, The Knights are dedicated to transforming the orchestral experience and eliminating barriers between audience and music.
Led by an open-minded spirit of camaraderie and collaboration, The Knights seek to engage with contemporary culture through vibrant performances that honor the classical tradition and our passion for musical discovery.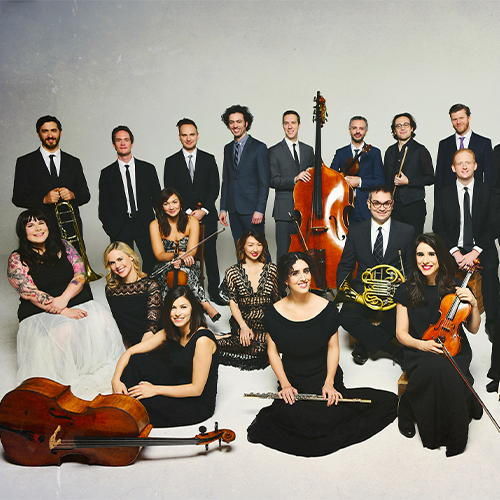 Polish Baltic Philharmonic | February 2022
The Polish Wieniawski Philharmonic Orchestra was founded in December 1944. Its beginnings go back to numerous chamber and solo concerts given by musicians who after World War II established ties within Poland.
The Polish Wieniawski Philharmonic Orchestra has gone on many concert tours. Performances in Italy, Switzerland, Spain, Sweden, Germany, South Korea, Denmark and Ukraine were acclaimed both by the critics and the public. 
The Polish Wieniawski Philharmonic is under the artistic direction of its principal conductor Wojciech Rodek. In December 2021, the Polish Wieniawski Philharmonic Orchestra will perform a series of concerts in Prague, and between January and March 2022, it will undertake its first tour of the USA, accompanied by first prize-winners of the Chopin International Piano Competition and Wieniawski International Violin Competition.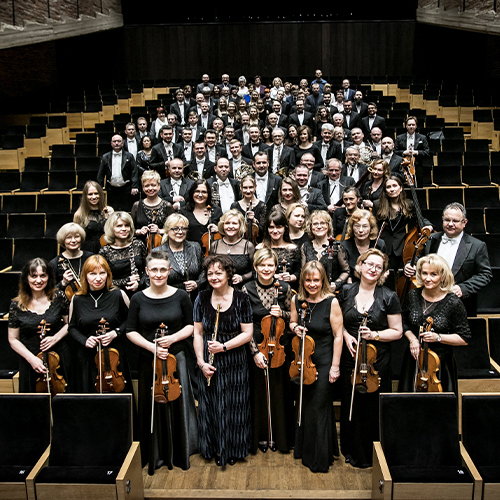 Polish Baltic Philharmonic
Russian National Ballet | February 2022
One of Music Worcester's most popular annual presentations returns this February with The Russian National Ballet at The Hanover Theatre (program to be announced). 
Direct from Moscow, the historic ballet company's performance in Worcester is an annual tradition for many audience members of Music Worcester's concert season.
The Worcester Chorus: Bach B-minor Mass | March 2022
Directed by Chris Shepard, The Worcester Chorus presents a full performance of J. S. Bach's B-minor Mass on stage at Mechanics Hall. 
This long-awaited performance marks the Chorus's third live performance of its first season back on stage since the pandemic began in 2020. 
The Worcester Chorus, directed by Chris Shepard
Apollo's Fire | March 2022
Now a GRAMMY®-winning orchestra, Apollo's Fire has performed sold-out concerts at Carnegie Hall, the BBC Proms, the Royal Theatre of Madrid, the Tanglewood Festival, the Metropolitan Museum of Art… and more! But what Apollo's Fire musicians love most is bringing world-class performances to your doorstep.
Founding Artistic Director Jeannette Sorrell is praised for her "inspired leadership" (THE INDEPENDENT, London) and "revelatory performances" (OPERA NEWS). Apollo's Fire is dedicated to reviving the true spirit of baroque performances – not only with period instruments, but with the emotional impact the music was meant to convey.
With over 3,000 NEW attendees last year, come and see why Apollo's Fire has one of the three largest baroque audiences in the country!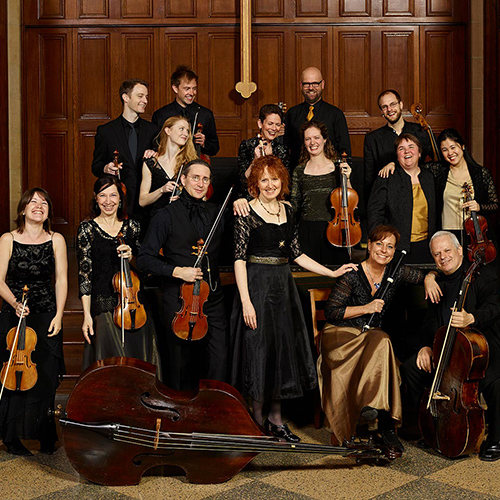 Apollo's Fire: The Cleveland Baroque Orchestra
Béla Fleck & Abigail Washburn | April 2022
Béla Fleck & Abigail Washburn, "the king and queen of the banjo" (Paste Magazine), have a musical partnership like no other. Béla Fleck is a fifteen-time Grammy Award winner who has taken the instrument across multiple genres, and Abigail Washburn a singer-songwriter and clawhammer banjo player who re-radicalized it by combining it with Far East culture and sounds. 
On stage, Fleck & Washburn will perform pieces from their Grammy-winning self-titled debut as well as their new record, Echo in the Valley (Rounder 2017). With one eye on using the banjo to showcase America's rich heritage and the other pulling the noble instrument from its most familiar arena into new and unique realms, Bela & Abigail meet in the mean, head-on, to present music that feels wildly innovative and familiar at the same time. Whether at home, on stage or on record, their deep bond, combined with the way their distinct musical personalities and banjo styles interact, makes theirs a picking partnership unlike any other on the planet.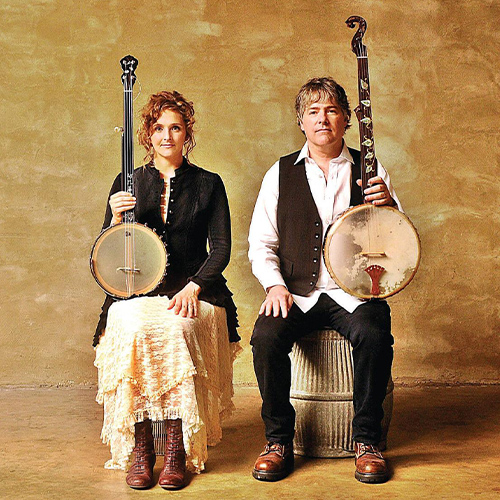 Béla Fleck & Abigail Washburn
Capucon & Thibaudet, Cello & Piano | May 2022
The famed cellist and pianist bring an unforgettable duo performance to Mechanics Hall with a program featuring Schumann Fantasiestuecke, Brahms Cello Sonata in E-minor, and Sonatas from Debussy and Shostakovich.
Rhiannon Giddens with Our Native Daughters | June 2022
Giddens' first performance with Music Worcester happened via Live Stream from Ireland in February 2021 during the pandemic. Join us for her long-awaited live performance with Our Native Daughters!
Our Native Daughters is a group made up of four black female banjo players: Amythyst Kiah, Allison Russell, Leyla McCalla and Rhiannon Giddens. Their 2019 album, Songs of Our Native Daughters, was named one of the best albums of that year by NPR, and the group was nominated for duo / group of the year at the 2020 Americana Awards. The documentary film, Songs of Our Native Daughters, airs this February on Smithsonian Channel.
Rhiannon Giddens (left) with Our Native Daughters