Celebrating More Than 160 Years of Music and Culture
Music Worcester, Inc., originally known as the Worcester County Music Association, for years ran the Worcester Music Festival. Current programs reflect the merger in the mid-1990s of the Festival with International Artists Series and the MA Jazz Festival. Great performances by world-renowned orchestras and guest soloists, chamber music, ballet, world music and dance, jazz and choral masterworks are hallmarks of Music Worcester's annual operations. Multiple educational programs currently serve youth and families of greater Worcester: masterclasses by visiting artists, Tickets to Opportunity, Festival Singers, in-schools residencies, and the Young Artist Competitions. Integral to Music Worcester's annual operations, The Worcester Chorus has been part of the organization since the very first concert season in 1858.
Our Mission
Music Worcester brings inspiring and varied musical experiences to expanding audiences through concerts, performances, and educational programs. To achieve this vision, Music Worcester aspires:
To be a community-minded, professionally-managed arts organization through the presentation of extraordinary performances by some of the world's most distinguished artists representing the symphony, chamber, dance and jazz genres.
To generate interest in music and enhance its understanding among people of all ages, including outreach to children in schools.
To be a cultural resource that contributes to the economic well being of the greater Central Massachusetts region.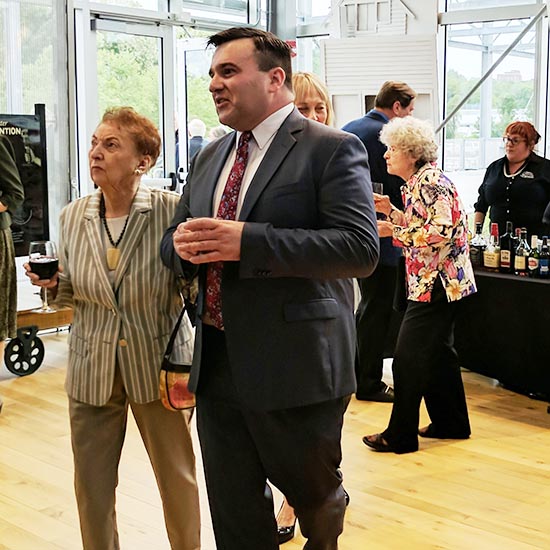 2020-2021 Board of Directors
Officers
President
Robert W. Sorrenti, MD
Vice President
Anthony Smith
Treasurer
David Mayotte, CPA
Clerk
Alice Lambert
Board Members
Eric Brose
Kirk A. Carter, Esq.
Mary Fletcher
Wakana Gates
Emily G. Holdstein
Bonnie Johnson
Angela Knapton
Meredith Lord
Jane Neslusan
Timothy Olevsky,
President, The Worcester Chorus
Cynthia Pitcher
Joel Popkin, MD
Kenneth D. Prince
Kathleen Rooney
Virginia A. Vaughan, PhD
Patricia Verderese
Karen-Louise Walker, ThD
Ex Officio
Adrien C. Finlay, Executive Director, Endowed by The McDonough Charitable Foundation
Chair
Jeffrey Jensen Arnett, PhD
Janet Amorello
Richard Ardizzone
Wendy Ardizzone
Kay Bassett
Elizabeth Blodgett
Karmen Bogdesic
Abigail Borchelt
Karin Branscombe
Eleanor Brockway
Melvin S. Cutler
Jennifer D'Amico O'Connor, OD
Geoffrey Dancey
Dix Davis
Minjin Fromm
Janice Fuller
Mark Georgeson
Ivan Green, MD
Joel P. Greene
Phyllis Harrington
John B. Hench
Susan Henry
Janice Hitzhusen, MD
Frances Jacobson
Elise Jacques, MD
Tay Ann Jay
Kallin Johnson
Barbara C. Kohin
Shirish Korde
Helen P. Koskinas
Catherine Levine
Otti Levine
Ingrid Mach
Michael Machnowski
Amy Martin
Samantha McDonald
C. Jean McDonough
W. Peter Metz, MD
Erwin H. Miller
Zenya Molnar
Susan Moran, MD
Mahroo T. Morgan
Robert Ozmun
Cecilio Orta
Matthew W. Panagiotu, DDS
Martha Pappas, EdD
Stephen M. Pitcher
Gail T. Randall
Ann-Cathrine Rapp
Zelda Schwartz
Mark Seeley, Esq
Janice E. Seymour
Gloria Shahin
Michael Sleeper
Mark Spuria
Joyce Tamer
George W. Tetler, III
Charles "Chick" Weiss
Todd H. Wetzel
Timeline
Hover over the images below to discover more about Music Worcester.
1858. The Worcester Music Festival, the oldest in the U.S., begins at Mechanics Hall, organized by Edward Hamilton and his assistant Benjamin F. Baker.
1893. Antonin Dvořák conducts his works, "Praise Jehovah" and "Husitzka" at Mechanics Hall.
1960. Worcester Memorial Auditorium, built as a WWI memorial, would be the venue for many Worcester County Music Association concerts.
1969. Aaron Copeland & Marian Anderson pay tribute to Abraham Lincoln with excerpts of his letters and Copland's work, "A Lincoln Portrait."