Endowment & Legacy Giving
Why contribute to the Music Worcester Endowment?
With multiple funds to support operations and special initiatives of the organization, Music Worcester's Endowment ensures stability, sustainability, and long-term stewardship of major gifts.  Despite being 160+ years young, Music Worcester's Endowment really got started in the mid 2000's by the Board of Directors at that time to generate a more financially secure future.
Current funds include:
General endowment fund to support operations
The endowed concert fund, to support the engagement of headline artists
The Executive Director fund, started by the Trustees of the McDonough Charitable Foundation, to support the Director position
The Artistic Director fund, started by the membership of The Worcester Chorus, to support the ensemble's Director position
Education fund, to support Music Worcester increasing engagement programs and residencies
Young Artist Competitions fund, to support Music Worcester's annual prizes and awards to instrumentalists and vocalists
Contributions to the Music Worcester Endowment are welcome at any time.  To discuss ideas related to existing or potential new funds, please contact Kate Rafey, Director of Development.
Make Music Worcester a part
of your legacy.
Why a Planned Gift to Music Worcester?
Our supporters make dreams come true for music lovers in Central Massachusetts. With a planned gift, you are honoring your own, or a loved ones' connection to Music Worcester. This is another wonderful way to support music performances and educational opportunities.
Your support will help strengthen the long-term financial stability and future generations.
"It is incumbent upon us as beneficiaries of this musical treasure to ensure Music Worcester's future potential," -Kathy Rooney, legacy society & board member
Tax ID#: 04-2171207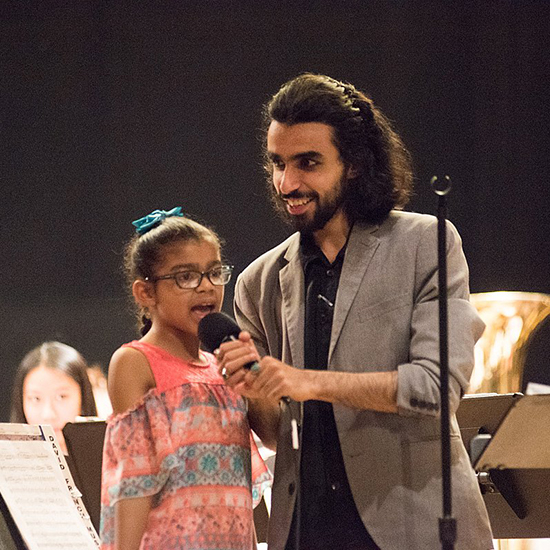 Contact our office to join our Legacy Giving Society: 508-754-3231 ext 203
There are several ways you can make a planned gift to Music Worcester but the most common are bequests and retirement plans. Please call the office with any questions.
Bequests
Add Music Worcester to your will or revocable trust. You can either leave a specific sum or a percentage that will come out after taxes and other deductions. This can be left to our Annual Fund or a specific endowed fund, such as the Chorus. We recommend restricting the gift as little as possible to ensure it can be used effectively. If you have a specific idea in mind but would like more information on our funds and programs, please contact Kate Rafey, Director of Development.
What is a revocable trust? A revocable trust holds assets during your lifetime and transfers the benefits after your death.
Potential language for will:
"I give and devise (___________________________), without reduction for any tax occasioned by my death, to Music Worcester Inc., a Massachusetts charitable organization, ("MW"), to be used or disposed of as MW in its sole discretion deems appropriate."
"I give $________ dollars or ________% of all of the residue of my estate to Music Worcester, a Massachusetts charitable corporation, to be used in its sole discretion as Music Worcester deems fit."
Retirement Beneficiary
If you have a 401K, 403B, or other qualified retirement fund, you may list MW as a beneficiary in your provider's paperwork (ex. Fidelity). To save time, visit your account online to update. If choosing this route, let MW know the company of your choice.
Life Insurance: You may designate Music Worcester as a beneficiary or give a paid life insurance policy to Music Worcester.
Donor Advised Fund (DAF): If you have a DAF, you may list MW as the sole or one of the distributors.
Endowment Gifts vs. Bequests or Legacy Giving
While Music Worcester has engaged in specific endowment fundraising campaigns over the years, the organization also has a practice of using unrestricted estate gifts or bequests to build the Endowment whenever possible.  We recognize that these terms – estate gifts, bequests, legacy giving, planned gifts – can sometimes be interchangeable but are so often rather confusing.  Music Worcester encourages all current and potential contributors to the Endowment, be it through a future contribution or an outright major gift, to contact Kate Rafey, Director of Development (contact info above), to discuss ideas and possible options.