An Afternoon at the Opera
Sunday, February 26, 2023 @ 4:00 pm

-

6:00 pm
Adult: $39-$55 • Student: $17.50 • Youth (18 & under): $7.50
Buyers may choose their own assigned seats for this presentation.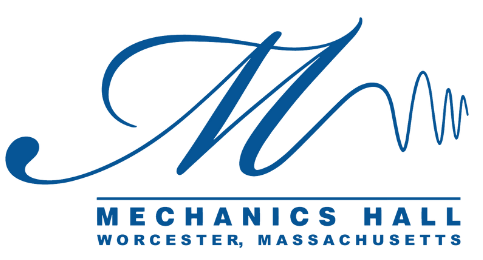 Featuring:
The Worcester Chorus
Chris Shepard, artistic director
New England Repertory Orchestra
Cailin Marcel Manson, artistic director
Master Singers of Worcester
Edward Tyler, artistic director
The Worcester Children's Chorus
Pamela Mindell, artistic director
An Afternoon at the Opera
An Afternoon at the Opera will feature a breathtaking program of choruses and arias from your favorite classic works of opera, brought to our audience by the joined forces of some of New England's foremost choral and instrumental ensembles.
Directors Chris Shepard (The Worcester Chorus), Cailin Marcel Manson (New England Repertory Orchestra), and Edward Tyler (Master Singers of Worcester) with Pamela Mindell (Worcester Children's Chorus) will share the podium in conducting this spectacular collaboration of ensembles on stage at historic Mechanics Hall.
Click each name below to read more about the incredible ensembles, directors, and soloists performing in this presentation:
The Worcester Chorus
The Worcester Chorus, under the sponsorship of Music Worcester, Inc., has the unique distinction of being one of the most outstanding on-going choral groups in the United States. Founded in 1858 to sing at the first annual Worcester Music Festival in the newly-built Mechanics Hall, the 100-member group includes both amateur and professional singers from Worcester County and throughout Southern New England.
Its repertoire includes not only the western world's finest choral masterpieces, but also contemporary literature, arrangements of American folk songs, classics from the musical theater and commissioned works. Each year the Chorus performs with orchestras and soloists in Mechanics Hall and throughout Greater Worcester, including an annual performance of Handel's Messiah. The Worcester Chorus has also made guest appearances at world famous venues (including Carnegie Hall) throughout the Northeast and overseas.
Chris Shepard, Artistic Director (The Worcester Chorus)
Now in his thirteenth year as conductor of the Worcester Chorus, Chris Shepard also serves as Artistic Director of the Connecticut Choral Artists (CONCORA), the state's oldest professional choir, and the Masterwork Chorus of New Jersey.  His choirs have collaborated with a number of orchestras, such as the Juilliard Orchestra, the Orquestra Sinfónica Nacional de Mexico and the Hartford Symphony Orchestra, in venues that include Carnegie Hall, Lincoln Center and Radio City Music Hall in New York, as well as the Royal Festival Hall in London and the Palacio de Bellas Artes in Mexico City.  Chris has prepared choirs for major international conductors, including Yannick Nézet-Séguin, Simone Young, Carlos Miguel Prieto and William Boughton, as well as for Broadway legend Patti Lupone and Ray Davies of the Kinks.  He made his Carnegie Hall debut in 2015, and made his conducting debut with the New Haven Symphony in 2016. Chris returned to America in 2008 after a dozen years in Sydney, Australia, where he founded the Sydneian Bach Choir and Orchestra.
He led their BACH 2010, a project to perform all of Bach's choral cantatas.  Under his direction, the ensemble performed over eighty cantatas, as well as the two Passions, B Minor Mass, and Christmas Oratorio; they completed the cantata cycle in 2013.  In addition to the music of J.S. Bach, Chris has conducted many staples of the choral-orchestral repertoire, and he has commissioned and premiered a number of new choral works in both Australia and America.  He also leads two of the longest-running annual Messiah performances in America, with the Worcester Chorus and at Carnegie Hall with the Masterwork Chorus.
A committed music educator, Chris has served on the faculty of the Taft School, Sydney Grammar School, Hotchkiss Summer Portals, and Holy Cross College.  He founded the Litchfield County Children's Choir in 1990, and has conducted numerous middle and high school festival choirs in New England, New York and Australia.  He presented two documentaries with SBS-TV, an Australian national public television network, and has given several presentations at conferences for American Choral Directors Association and Australian National Kodàly Association.  Chris has been a guest conductor at Emmanuel Church in Boston, a church renowned for its four-decade Bach cantata project, and he currently serves as Music Director of St John's Episcopal Church in Stamford, Connecticut.  He led the Dessoff Choir in New York City from 2010 to 2016.
A pianist and keyboard continuist, Chris holds degrees from the Hartt School, the Yale School of Music (where he studied choral conducting with Marguerite Brooks) and the University of Sydney.  He researched the performance history of Bach's B Minor Mass in New York City for his PhD in Musicology; his dissertation won the American Choral Directors Association's 2012 Julius Herford Prize for outstanding
doctoral thesis in choral music.
The New England Repertory Orchestra
Founded during the global upheaval of the COVID-19 pandemic, the New England Repertory Orchestra is the result of a call amongst musicians in the region to a common purpose and a common love. Staffed with local professionals, a core ensemble was formed with the goal of recruiting a roster of musicians more representative of the diversity we see in our society.
New England Repertory Orchestra knows that music can uplift and sustain hearts, change minds, and catalyze positive and restorative change. 
NERO honors diverse voices through the performance of both new and past works by underrepresented composers, while offering fresh performances and insights on repertoire by composers that are familiar, as well as feature some of those artists' historically neglected works.
NERO is committed to being present in our community and engaging it in its programming. We create a place of belonging and a network for symphonic musicians — particularly artists of color — to have an artistic home year-round.
WE are not only professional orchestral musicians — we are a connective part of the community, working to be of greater service.
Cailin Marcel Manson, Artistic Director (New England Repertory Orchestra)
Cailin Marcel Manson, baritone and conductor, a Philadelphia native, has toured as a soloist and master teacher at major concert venues throughout the United States, Europe and Asia with many organizations, including the Radio-Sinfonieorchester Stuttgart, SWR Sinfonieorchester, Taipei Philharmonic, Bayerische Staatsoper – Münchner Opernfestspiele, Choral Arts Society of Philadelphia, Chamber Orchestra of Philadelphia, Teatro La Fenice, Teatro San Carlo, Konservatorium Oslo, and the Conservatoire de Luxembourg.
He has also been a guest cantor and soloist at some of the world's most famous churches and cathedrals, including Notre Dame, Sacré-Coeur, and La Madeleine in Paris, San Marco in Venice, Santa Maria del Fiore in Florence, San Salvatore in Montalcino, Santa Maria Maggiore and San Giovanni in Laterano in Rome, Thomaskirche and Nikolaikirche in Leipzig, and Wieskirche in Steingaden.
 
Cailin has held positions as Music Director of the Vorarlberger Musikfest, Music Director and Conductor Laureate of the Chamber Symphony of Atlantic City, Artistic Director and Conductor of the Montgomery County Youth Orchestra, Chair of Vocal Studies at the Hazleton Conservatory for the Performing Arts, Director of Music at The Putney School, and as Music Director of the Bennington County Choral Society. He has also served as a member of the faculty of the Vermont Governor's Institute on the Arts and the Performing Arts Institute of Wyoming Seminary. He also founded and directed the Germantown Institute for the Vocal Arts and the Germantown Concert Chorus.
Cailin is a frequent guest conductor, clinician, presenter, panelist, and adjudicator for conventions, conferences, competitions, and music festivals. Cailin studied voice performance at Temple University, and opera performance and orchestral conducting at the Universität Mozarteum Salzburg.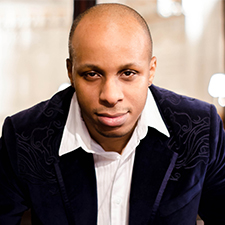 Master Singers of Worcester
The Master Singers of Worcester is dedicated to performing high quality choral music for the enjoyment and education of the performer and listener.
Founded in 1976, The Master Singers of Worcester, Inc. (MSW) has distinguished itself through consistent, high quality presentations of a wide range of great choral music spanning several centuries. Our repertoire includes not only more familiar masterworks, but also lesser known sacred and secular choral works as well as many first performances and area premieres of works by contemporary composers.
We are a self-supporting, non-profit, volunteer-administered and professionally directed community chorus for men and women from young adult to senior.  MSW performs three to four concerts annually. The chorus numbers approximately 30 members from Worcester and surrounding communities as well as the newly formed Manchester, CT chapter. Edward Tyler has directed the chorus since the fall of 2017.
The Master Singers of Worcester invite all interested singers to join our chorus.  Weekly rehearsals are held from 7 pm to 9 pm on Tuesday Evenings at the Manchester High School and Wednesday evenings at the Salem Covenant Church in Worcester, and are generally open to the public for the first few rehearsals for each concert to give interested singers a chance to check us out. Membership is by audition, and members pay annual dues, purchase their own music, and are expected to volunteer their time in serving various organizational needs. We welcome talented high school, college and graduate school students for internships.
Edward Tyler, Artistic Director (Master Singers of Worcester)
Edward Tyler, a native of Auburn, New York, received his Master of Music degree in Choral Conducting from the University of Connecticut, where he served as Graduate Assistant to Dr. Peter Bagley. He earned his Bachelor of Music Education degree from the Crane School of Music, where he studied conducting with Brock McElheran & Calvin Gage, and composition with Elliot DelBorgo.
Mr. Tyler is currently the Director of Choral Music and Drama at Manchester High School, a position he has held for the past 32 years. At MHS, he directs four choral ensembles and a handbell choir, teaches courses in music theory, piano, digital music, and theatrical design, and directed the school's dramatic and music theatre offerings for 26 years. Mr. Tyler has also taught music theory and ear training at The University of Connecticut and conducted the University Chorale at Central Connecticut State University. He has been a professional vocalist for his entire adult life, as both a freelance soloist and as a member of The Woodland Scholars, CONCORA (Connecticut Choral Artists), and several church choirs in the greater Hartford area.
Mr. Tyler is a composer of choral music with over 70 titles to his name, and he has enjoyed performances of his works by groups across the United States and Canada. During a brief hiatus from writing music, he turned his attention to educational materials and completed two textbooks: "Music Literacy for the High School Vocalist, Volumes 1-4," and "A Comprehensive Study of Music Theory." His music literacy books are currently being used by more than two dozen school districts in Connecticut, New York, and Pennsylvania. Mr. Tyler is a popular clinician, lecturer, and adjudicator, and has presented programs throughout New England and New York.
Away from the music world, he finds respite in dogs, travel, golf, and cooking. As a self-taught cook, one of his "Bucket List" dreams is preparing a recipe on the Food Network.
The Worcester Children's Chorus
The mission of the Worcester Children's Chorus is to enrich the lives of children ages 8-18 by providing quality musical experiences through training in choral singing. WCC's ensembles enhance young people's lives, helping them to develop qualities of self-reliance, personal integrity, compassion, and confidence in their abilities. We are thrilled to be celebrating our 15th Anniversary this year and collaborating with the Worcester Chorus, Master Singers of Worcester, the Pakachoag School of Music, Salisbury Singers, and Assumption University.
WCC ensembles will also be performing with Jazz Hamilton's Carnevale at Mechanics Hall and Worcester Art Museum's Flora in Winter. Highlights of past seasons include: Performances at Carnegie Hall (2015 and 2017); Concert tours to New Orleans, LA (2016) and Canada (2018); Bach's Saint Matthew Passion with the Worcester Chorus; Benjamin Britten's War Requiem with several choruses in Central Massachusetts; James MacMillan's Passion According to Saint Luke with WPI and Trinity Lutheran Church; and collaborations with several other area choruses and orchestras.
Pamela Mindell, Artistic Director (Worcester Children's Chorus)
Pamela Mindell is Artistic Director of the Worcester Children's Chorus, where she directs the Bel Canto and Cantare ensembles. Under her direction, the WCC singers have performed at Carnegie Hall in both 2015 and 2017 and have toured to New Orleans and Canada. In addition to her work with WCC, Pamela is also Music Director of the Cambridge Community Chorus, an adult chorus with 120 members. She has served on the faculties of Smith College, Clark University, and College of the Holy Cross. During her tenure, the Holy Cross choirs traveled to Italy and Spain, as well as throughout the Northeastern United States, singing in such venues as Saint Peter's Basilica in Rome and Saint Patrick's Cathedral in New York City. Other performance highlights include a concert of Sacred Latin American music with renowned soprano Dawn Upshaw, and Osvaldo Golijov's Pasion segun San Marco, as part of the Mostly Mozart Festival at Lincoln Center. Pamela served as Artistic Director of the Hotchkiss Summer Portals Vocal Chamber Program (CT) for high school singers for ten years. She has been active as guest conductor and adjudicator throughout New England.
As a soprano, Pamela has performed in several recitals with mezzo-soprano Justina Golden. She has sung with The Boston Secession and Emmanuel Music in Boston. Pamela holds a doctorate in Choral Conducting from Yale University, a master's degree in Music Education with Kodàly Certification from The Hartt School, and a bachelor's degree in Psychology from Princeton University.
Janinah Burnett, Soprano Soloist
Raised in jazz music, Janinah Burnett is the daughter of legendary jazz drummer Carl Burnett and writer/educator/artist Imani Constance. As a child, Janinah was surrounded by Horace Silver, Freddie Hubbard, Eddie Harris, Nancy Wilson, George Cables, Billy Higgins, and many others who inspired her early musical beginnings. This innovative and exceptionally artistic beginning led to a myriad of musical activities throughout Janinah's formative years. While in school at the Hamilton Music Academy in Los Angeles, Janinah won the solo vocal jazz competition at Cal State Fullerton, propelling her desire to serve her artistic muse and study vocal jazz music at Spelman College. Never wishing to be limited to any one genre, Janinah was clear she wanted to be able use her voice to sing all styles. During her time at Spelman, Janinah continued her jazz studies and was a member of the Spelman College Jazz Ensemble. Janinah participated in a host of private events and engagements including singing for Margaret Thatcher, several performances with the Atlanta Symphony, singing with the great Ray Charles, and at a private birthday party celebration for Oprah Winfrey at the home of Maya Angelou. However, she was intrigued and inspired by her classmates who excelled in classical music styles, most specifically Art Song, Sprituals, and Opera. Her classmates' excellence, inspiration from role models of color who excelled in the field of classical music, and many singing and performance opportunities allowed Janinah to get well acquainted with varying classical music styles. This encouraged Janinah to take the path toward Art Song and Opera. Janinah continued her music studies at the Eastman School of Music where she received a Masters Degree in Vocal Performance and Literature. Janinah's experiences and opportunities while at Eastman were riveting. While there, she studied with accomplished musicians who guided and instructed her immensely. Each summer while at Eastman, Janinah studied Italian at the Centro Studi Di Italiani in Urbania as a participant in the Oberlin in Italy program. In the program she not only learned Italian but had many study and performance opportunities in opera. Her second year in Urbania, Janinah learned and performed the role of Violetta in La Traviata with orchestra in two large opera houses.
Another major role Janinah learned and performed at Eastman was the role of Mimì in La Bohème. Directly following those performances and upon graduation from Eastman, Janinah joined the cast of Baz Lurhmann's La Bohème on Broadway as Mimì and thrilled audiences. Several exciting events occurred as a result of this show including her performances on the Tony Awards, performances at esteemed events for Prada and Tiffany's, and her win of the LA Theater Alliance's Ovation Award, to name a few. Janinah was even featured in the National Enquirer!
Directly after the whirlwind that was La Bohème on Broadway, Janinah joined an International tour of Porgy and Bess as Clara and Bess. On this tour she sang in several major opera houses in Austria, Japan, Italy, Germany, Sweden, Denmark. Upon returning to the US, Janinah sang the following leading roles: Violetta in La Traviata, Donna Anna and Donna Elvira in Don Giovanni, Norina in Don Pasquale, Lauretta in Gianni Schicchi, Sophie in Der Rosenkavalier, Margru in Amistad, Marguerite in Faust, Leïla in Les Pecheurs de Perles, Pamina in Die Zauberflöte, Micaëla in Carmen, Suzanna in Le Nozze Di Figaro, Mimì in La Bohème, and many others in over 25 international and domestic cites.
Janinah's brilliant technique and exceptional character interpretations led her to join the Metropolitan Opera Company for their productions of Carmen, La Bohème, Parsifal, Le Nozze di Figaro, La Rondine, The Enchanted Island, Iphigénie en Tauride, Elektra, and Manon. Janinah made her MET debut as Bianca in La Rondine and spent eight seasons singing at the MET. During this time, Janinah performed with the likes of Plácido Domingo, Susan Graham, Paul Groves, Angela Georgiu, Roberto Alagna, Dwayne Croft, Samuel Ramey, Jonas Kaufmann, Ramón Vargus, and many others. Also during this time, Janinah sang the role of Lucy in Treemonisha with Grace Bumbry and Willard White. She also sang Leila in John Adams' I was Looking at the Ceiling and Suddenly Saw the Sky, both productions were performed at the Théatre du Châtélet in Paris which were huge successes featuring people of color and dealing with controversial socio-political themes.
Building a career as a successful, consistently working artist, Janinah was called upon for many world premiers. The first being Three Mo' Divas, sister group to Three Mo' Tenors, in which she worked with the virtuosic pianist/producer/arranger Joseph Joubert. Janinah originated the role of "Diva" and enjoyed performing genres that inspired and influenced her, including jazz and R&B. This foray into theater was more intimate and called for dancing and acting di erent from opera, a challenge Janinah rose to meet. Her subsequent world premier presentation was starring as "Harriet Tubman" in Nkeiru Okoye's opera Harriet Tubman: When I Crossed that Road to Freedom presented by American Opera Projects.
Additionally, Janinah recreated the role of "Lolo, the VooDoo Queen" in Harlem Renaissance composer Harry Lawrence Freeman's revival of VooDoo to much acclaim, earning her a glowing The New York Times review and feature. Janinah was also featured on the cover of the Arts Section of The Washington Post. Janinah is in high demand and has recently returned to Broadway, where her professional career began. She is currently making appearances as "Carlotta Giudicelli" and "the Innkeeper's Wife" in Phantom of the Opera on Broadway. Working on Phantom has been a welcomed gift allowing Janinah to make her home in NYC and focus on creative musical projects near and dear to her heart. Janinah currently produces her own solo concerts of diverse vocal styles. These diverse vocal stylings are presented on her debut album entitled Love the Color of Your Butterfly. Love the Color of Your Butterfly is a foray into the fusion of classical, jazz, and other popular idioms delivered with exceptional musicianship and emotional authenticity. This presentation of musical literature is reimagined by Janinah with the assistance of some of the world's finest jazz musicians including Sullivan Fortner, Christian Sands, Casey Benjamin, and Terreon Gully who produced the album.
Additionally, Janinah produces performances of her own writings juxtaposed with photography, art songs, freedom songs, and spirituals entitled I, Too Sing America: A Lament for the Fallen which exists to provide quality performances rooted in education, activism, committed artistic expression, and healing while honoring those who have been killed due to social injustice. Janinah's artistry is far reaching and while she is moved to present the music of the past and present in innovative artful ways, she is also inspired to assist the future generations of singing artists. In her vocal studio La Janinah Voice Studio she privately teaches some of today's rising singing stars and regularly presents masterclasses to students at colleges across the US. www.janinahburnett.com
Albert Lee, Tenor Soloist
A native of New Haven, Dr. Albert Lee was previously on the faculty at the University of Nevada, Reno, where he was associate professor of voice and opera and served as faculty adviser to the Black Student Organization and the Phi Beta chapter of the Alpha Phi Alpha Fraternity. At the University of Nevada, Reno, he was also chair of the Faculty Diversity Committee and a member of the Academic Honesty and Conduct Review Board and the Chief Diversity Officer Advisory Board.
Lee has delivered lectures on American Art Song: Reframing and Reforming the Canon and The Musical Legacy of Langston Hughes and the Harlem Renaissance at prestigious institutions throughout the United States, and, at the University of Nevada, Reno, in 2017, gave a compelling TEDx presentation titled When I Sing the Anthem. His essay "All You Have Gotten is Tokenism" was published in Prejudice, Stigma, Privilege, and Oppression: A Behavioral Health Handbook (Springer International Publishing, 2020).
A classically trained vocalist, Lee has performed with such celebrated ensembles as the Cincinnati Opera, Opera Las Vegas, Opera Steamboat, Palm Beach Opera, and Philadelphia Orchestra. He appears as a soloist on Sinfonia da Camera's 2013 recording, on Albany Records, of George Walker's Lilacs, for voice and orchestra, which won the composer the 1996 Pulitzer Prize, and has recorded with the American Spiritual Ensemble and the Bach Choir of Pittsburgh.
At the Yale School of Music, Lee teaches in the academic-studies area and serves as Director of Equity, Belonging, and Student Life—­contributing to the development of the curriculum, creating initiatives for students, faculty, and staff, and overseeing student participation on University committees and in affinity groups and student government.
Lee earned his bachelor-of-music degree cum laude from the University of Connecticut, his master-of-music degree from The Juilliard School, and his doctor-of-music degree from Florida State University, where his doctoral treatise examined The Poetic Voice of Langston Hughes in American Art Song. 
PROGRAM
Verdi, Overture (La forza del destino)
Mascagni, Easter Hymn (Cavalleria Rusticana)
Bizet, Habanera (Carmen)
Bizet, March of the Toreadors (Carmen)
Verdi, Chorus of the Hebrew Slaves (Nabucco)
Verdi, Anvil Chorus (Il trovatore)
Verdi, Brindisi (La traviata)
Puccini, Humming Chorus (Madama Butterfly)
Wagner, Bridal Chorus (Lohengrin)
Walker, Lilacs (Lilacs for voice & orchestra)
Okoye, Arias (Harriet Tubman)
Humperdinck, Evening Prayer (Hansel and Gretel)
Handel, Ombra mai fu (Xerxes)
Joyce Tamer, Telegram & Gazette
The Worcester Chorus is truly a local gem.
Related Events