An Afternoon at the Opera
Sunday, February 26, 2023 @ 8:00 pm

-

10:00 pm
Adult: $39-$55 • Student: $17.50 • Youth (18 & under): $7.50
TICKETS ON SALE JULY 14.
Buyers may choose their own assigned seats for this presentation.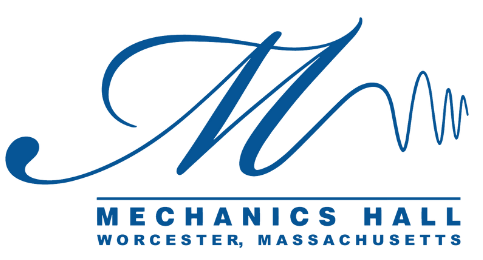 Featuring:
The Worcester Chorus
Chris Shepard, artistic director
New England Repertory Orchestra
Cailin Marcel Manson, artistic director
Master Singers of Worcester
Edward Tyler, artistic director
An Afternoon at the Opera
"An Afternoon at the Opera" will feature a breathtaking program of choruses and arias from your favorite classic works of opera, brought to our audience by the joined forces of some of New England's foremost choral and instrumental ensembles including The Worcester Chorus (directed by Chris Shepard), The New England Repertory Orchestra (directed by Cailin Marcel Manson), and Master Singers of Worcester (directed by Edward Tyler).
Click each name below to read more about the incredible ensembles and directors performing in this presentation:
The Worcester Chorus
The Worcester Chorus, under the sponsorship of Music Worcester, Inc., has the unique distinction of being one of the most outstanding on-going choral groups in the United States. Founded in 1858 to sing at the first annual Worcester Music Festival in the newly-built Mechanics Hall, the 100-member group includes both amateur and professional singers from Worcester County and throughout Southern New England.
Its repertoire includes not only the western world's finest choral masterpieces, but also contemporary literature, arrangements of American folk songs, classics from the musical theater and commissioned works. Each year the Chorus performs with orchestras and soloists in Mechanics Hall and throughout Greater Worcester, including an annual performance of Handel's Messiah. The Worcester Chorus has also made guest appearances at world famous venues (including Carnegie Hall) throughout the Northeast and overseas.
Chris Shepard, Artistic Director (The Worcester Chorus)
Now in his thirteenth year as conductor of the Worcester Chorus, Chris Shepard also serves as Artistic Director of the Connecticut Choral Artists (CONCORA), the state's oldest professional choir, and the Masterwork Chorus of New Jersey.  His choirs have collaborated with a number of orchestras, such as the Juilliard Orchestra, the Orquestra Sinfónica Nacional de Mexico and the Hartford Symphony Orchestra, in venues that include Carnegie Hall, Lincoln Center and Radio City Music Hall in New York, as well as the Royal Festival Hall in London and the Palacio de Bellas Artes in Mexico City.  Chris has prepared choirs for major international conductors, including Yannick Nézet-Séguin, Simone Young, Carlos Miguel Prieto and William Boughton, as well as for Broadway legend Patti Lupone and Ray Davies of the Kinks.  He made his Carnegie Hall debut in 2015, and made his conducting debut with the New Haven Symphony in 2016. Chris returned to America in 2008 after a dozen years in Sydney, Australia, where he founded the Sydneian Bach Choir and Orchestra.  
He led their BACH 2010, a project to perform all of Bach's choral cantatas.  Under his direction, the ensemble performed over eighty cantatas, as well as the two Passions, B Minor Mass, and Christmas Oratorio; they completed the cantata cycle in 2013.  In addition to the music of J.S. Bach, Chris has conducted many staples of the choral-orchestral repertoire, and he has commissioned and premiered a number of new choral works in both Australia and America.  He also leads two of the longest-running annual Messiah performances in America, with the Worcester Chorus and at Carnegie Hall with the Masterwork Chorus.
A committed music educator, Chris has served on the faculty of the Taft School, Sydney Grammar School, Hotchkiss Summer Portals, and Holy Cross College.  He founded the Litchfield County Children's Choir in 1990, and has conducted numerous middle and high school festival choirs in New England, New York and Australia.  He presented two documentaries with SBS-TV, an Australian national public television network, and has given several presentations at conferences for American Choral Directors Association and Australian National Kodàly Association.  Chris has been a guest conductor at Emmanuel Church in Boston, a church renowned for its four-decade Bach cantata project, and he currently serves as Music Director of St John's Episcopal Church in Stamford, Connecticut.  He led the Dessoff Choir in New York City from 2010 to 2016.
A pianist and keyboard continuist, Chris holds degrees from the Hartt School, the Yale School of Music (where he studied choral conducting with Marguerite Brooks) and the University of Sydney.  He researched the performance history of Bach's B Minor Mass in New York City for his PhD in Musicology; his dissertation won the American Choral Directors Association's 2012 Julius Herford Prize for outstanding
doctoral thesis in choral music.
The New England Repertory Orchestra
Founded during the global upheaval of the COVID-19 pandemic, the New England Repertory Orchestra is the result of a call amongst musicians in the region to a common purpose and a common love. Staffed with local professionals, a core ensemble was formed with the goal of recruiting a roster of musicians more representative of the diversity we see in our society.
New England Repertory Orchestra knows that music can uplift and sustain hearts, change minds, and catalyze positive and restorative change. 
NERO honors diverse voices through the performance of both new and past works by underrepresented composers, while offering fresh performances and insights on repertoire by composers that are familiar, as well as feature some of those artists' historically neglected works.
NERO is committed to being present in our community and engaging it in its programming. We create a place of belonging and a network for symphonic musicians — particularly artists of color — to have an artistic home year-round.
WE are not only professional orchestral musicians — we are a connective part of the community, working to be of greater service.
Cailin Marcel Manson, Artistic Director (New England Repertory Orchestra)
Cailin Marcel Manson, baritone and conductor, a Philadelphia native, has toured as a soloist and master teacher at major concert venues throughout the United States, Europe and Asia with many organizations, including the Radio-Sinfonieorchester Stuttgart, SWR Sinfonieorchester, Taipei Philharmonic, Bayerische Staatsoper – Münchner Opernfestspiele, Choral Arts Society of Philadelphia, Chamber Orchestra of Philadelphia, Teatro La Fenice, Teatro San Carlo, Konservatorium Oslo, and the Conservatoire de Luxembourg.
He has also been a guest cantor and soloist at some of the world's most famous churches and cathedrals, including Notre Dame, Sacré-Coeur, and La Madeleine in Paris, San Marco in Venice, Santa Maria del Fiore in Florence, San Salvatore in Montalcino, Santa Maria Maggiore and San Giovanni in Laterano in Rome, Thomaskirche and Nikolaikirche in Leipzig, and Wieskirche in Steingaden.
 
Cailin has held positions as Music Director of the Vorarlberger Musikfest, Music Director and Conductor Laureate of the Chamber Symphony of Atlantic City, Artistic Director and Conductor of the Montgomery County Youth Orchestra, Chair of Vocal Studies at the Hazleton Conservatory for the Performing Arts, Director of Music at The Putney School, and as Music Director of the Bennington County Choral Society. He has also served as a member of the faculty of the Vermont Governor's Institute on the Arts and the Performing Arts Institute of Wyoming Seminary. He also founded and directed the Germantown Institute for the Vocal Arts and the Germantown Concert Chorus.
Cailin is a frequent guest conductor, clinician, presenter, panelist, and adjudicator for conventions, conferences, competitions, and music festivals. Cailin studied voice performance at Temple University, and opera performance and orchestral conducting at the Universität Mozarteum Salzburg.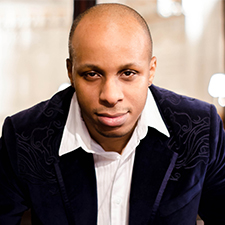 Master Singers of Worcester
The Master Singers of Worcester is dedicated to performing high quality choral music for the enjoyment and education of the performer and listener.
Founded in 1976, The Master Singers of Worcester, Inc. (MSW) has distinguished itself through consistent, high quality presentations of a wide range of great choral music spanning several centuries. Our repertoire includes not only more familiar masterworks, but also lesser known sacred and secular choral works as well as many first performances and area premieres of works by contemporary composers.
We are a self-supporting, non-profit, volunteer-administered and professionally directed community chorus for men and women from young adult to senior.  MSW performs three to four concerts annually. The chorus numbers approximately 30 members from Worcester and surrounding communities as well as the newly formed Manchester, CT chapter. Edward Tyler has directed the chorus since the fall of 2017.
The Master Singers of Worcester invite all interested singers to join our chorus.  Weekly rehearsals are held from 7 pm to 9 pm on Tuesday Evenings at the Manchester High School and Wednesday evenings at the Salem Covenant Church in Worcester, and are generally open to the public for the first few rehearsals for each concert to give interested singers a chance to check us out. Membership is by audition, and members pay annual dues, purchase their own music, and are expected to volunteer their time in serving various organizational needs. We welcome talented high school, college and graduate school students for internships.
Edward Tyler, Artistic Director (Master Singers of Worcester)
Edward Tyler, a native of Auburn, New York, received his Master of Music degree in Choral Conducting from the University of Connecticut, where he served as Graduate Assistant to Dr. Peter Bagley. He earned his Bachelor of Music Education degree from the Crane School of Music, where he studied conducting with Brock McElheran & Calvin Gage, and composition with Elliot DelBorgo.
Mr. Tyler is currently the Director of Choral Music and Drama at Manchester High School, a position he has held for the past 32 years. At MHS, he directs four choral ensembles and a handbell choir, teaches courses in music theory, piano, digital music, and theatrical design, and directed the school's dramatic and music theatre offerings for 26 years. Mr. Tyler has also taught music theory and ear training at The University of Connecticut and conducted the University Chorale at Central Connecticut State University. He has been a professional vocalist for his entire adult life, as both a freelance soloist and as a member of The Woodland Scholars, CONCORA (Connecticut Choral Artists), and several church choirs in the greater Hartford area.
Mr. Tyler is a composer of choral music with over 70 titles to his name, and he has enjoyed performances of his works by groups across the United States and Canada. During a brief hiatus from writing music, he turned his attention to educational materials and completed two textbooks: "Music Literacy for the High School Vocalist, Volumes 1-4," and "A Comprehensive Study of Music Theory." His music literacy books are currently being used by more than two dozen school districts in Connecticut, New York, and Pennsylvania. Mr. Tyler is a popular clinician, lecturer, and adjudicator, and has presented programs throughout New England and New York.
Away from the music world, he finds respite in dogs, travel, golf, and cooking. As a self-taught cook, one of his "Bucket List" dreams is preparing a recipe on the Food Network.
Joyce Tamer, Telegram & Gazette
The Worcester Chorus is truly a local gem.
Related Events