Vijay Gupta, violinist in recital
Wednesday, May 10, 2023 @ 7:00 pm

-

8:00 pm
Adult: $35 • Student & Youth: $7.50
Buyers may claim general admission seating on a first-come-first-served basis.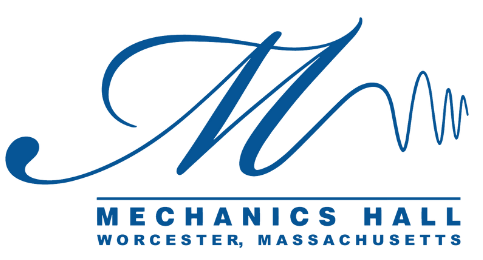 321 Main St, Worcester, MA
When The Violin
"When the Violin, the title of a poem by the Sufi mystic Hafiz on the power of forgiveness and new identities, will present works by JS Bach and Reena Esmail in collaboration with dance artist and choreographer Yamini Kalluri. Opening with Bach's 2nd Partita in D minor with its concluding "Ciacona" – considered an Everest for violinists – the program will present a new choreography of the preceding baroque dance movements of Bach's Partita. Kalluri is trained as a classical Indian dancer as well as in the Martha Graham school of avant-garde ballet.
Following the D minor Partita comes Esmail's When The Violin, originally written for choir and cello, and a companion work to the 16th century Spanish composer Victoria's O Vos Omnes. Esmail writes: "The text of O Vos Omnes is asking, simply, to be seen in a moment of sorrow — to be beheld through suffering and darkness. And Hafiz's text responds in such a beautiful way — it moves through that darkness and begins to let those very first slivers of light in."
Concluding the program is Bach's equally monumental 3rd Sonata in C major, which is believed to have been written for the occasion of Pentecost. The Sonata's 2nd movement, a revolutionary 3- part fugue written for a four-stringed violin, sets a Lutheran hymn
"Komm, Heiliger Geist"
(Come, Holy Spirit), and famously reverses the hymn subject in a feat of contrapuntal mastery."
–Vijay Gupta, Music Worcester Artist-In-Residence 2023
Program
J.S. Bach | Partita II in D minor, BWV 1004
Esmail | When the Violin 
J.S. Bach | Sonata III in C major, BWV 1005
About The Artists
Read more about Vijay Gupta & Yamini Kalluri below:
Vijay Gupta
Music Worcester's 2023 Artist-In-Residence Vijay Gupta is a violinist, speaker and citizen-artist dedicated to creating spaces of wholeness through music. Vijay's work embodies his belief that the work of artists and citizens is one: to make a sadhana – a daily practice – of the world we envision. Hailed by The New Yorker as a "visionary violinist…one of the most radical thinkers in the unradical world of American classical music," Vijay leads a protean career as a thought leader, performer, collaborator and communicator.
Vijay is the founder and Artistic Director of Street Symphony, a community of musicians creating spaces of connection for people in reentry from homelessness, addiction and incarceration in Los Angeles. Vijay is also a co-founder of the Skid Row Arts Alliance, a consortium dedicated to creating art for – and with – the largest homeless community in America. For his work in "bringing beauty, respite, and purpose to those all too often ignored by society", Vijay was the recipient of a 2018 MacArthur Fellowship.
A riveting speaker, Vijay has shared his work with dozens of corporations, campuses, conferences and communities across America over the past 10 years, including The Richmond Forum, The Aspen Institute, Hallmark, Accenture, Mayo Clinic, US Psychiatric Congress, American Planning Association, and the League of American Orchestras, just to name a few. Vijay delivered the 33rd annual Nancy Hanks Lecture on Arts and Public Policy for Americans for the Arts and his 2010 TED Talk, "Music is Medicine, Music is Sanity", has garnered millions of views.
Vijay has performed as an international recitalist, soloist, chamber musician, and orchestral musician for over 20 years, playing his solo debut with the Israel Philharmonic Orchestra under the baton of Zubin Mehta. Vijay was a member of the first violin section of the Los Angeles Philharmonic for 12 years, and has collaborated with the Kronos Quartet, the Philharmonia Orchestra of London, Yo-Yo Ma, and appears regularly with the Strings Festival in Steamboat Springs, Colorado.
A dynamic recording artist, Vijay recently released Breathe, an album of the piano chamber music of Reena Esmail, under his own label. His solo violin album When the Violin, featuring the music of Esmail, J. S. Bach, and Esa-Pekka Salonen will be available on Bandcamp in June 2021. Vijay currently serves as the Senior Artistic and Programs Advisor for Young Musicians Foundation. He holds a Bachelor's degree in Biology from Marist College, and a Master's in Music from the Yale School of Music. His principal teachers have included Ani Kavafian and Glenn Dicterow. Vijay plays a 2010 violin made by Los Angeles-based luthier Eric Benning, and can be found on Instagram @guptaviolin.
Yamini Kalluri
Yamini Kalluri is a world-class professional Kuchipudi dancer based in New York City where she teaches, performs and trains full time. She offers performances, workshops, intensives and production direction internationally with an aim to bring a new face and a bigger representation to Kuchipudi globally.
​
Raised in Hyderabad, India, Yamini Kalluri has been celebrated by the New York Times and BBC as being a Kuchipudi sensation. A disciple of legendary guru, Padmasri Dr. Sobha Naidu, Yamini began exhibiting signs of her extraordinary talent and dedication to dance at a very early age. At the age of 12 she not only began performing throughout India but also began teaching at Dr. Sobha Naidu's School. She went on to complete a certification course in Kuchipudi from Potti Sreeramulu Telugu University, Hyderabad with distinctions in 2013 and further refined her style under the mentorship of the renowned Kuchipudi guru Vempati Ravi Shankar. At 18 she began performing internationally at various prestigious festivals, offering workshops in the UK, the US, Russia, Argentina and Canada. A world-class dancer, Yamini is known for her grace, agility and uncompromising perfection. Aiming to bring a new face to Kuchipudi, her ambition and passion led her to move to New York where she now teaches, performs and trains in ballet and modern dance at the Martha Graham School of Contemporary dance full time. In exploring various disciplines of dance and music in the west Yamini has not only developed her own unique style and technique but has also expanded and diversified her dance repertoire by collaborating with many talented musicians.
​
​Yamini has founded Kritya with the mission to empower up and coming artists to take Kuchipudi to global platforms. Yamini envisions a new school of thought for Kuchipudi with more awareness of the body, mind and soul. She is taking several nuances from ballet and modern dance to find her own technique and bring about a new age of Kuchipudi which is more relevant to a newer and global generation. Vempati Chinnasatyam , Rukmini Devi Arundale, Akram Khan and Shantala Shivalingappa are some of her inspirations when it comes to innovation for evolution. Yamini sees Kritya as a budding conservatory and incubatory for challenging experimentation and also as a means for dancers to immerse themselves to find their truest form of expression.
Nancy Pelosi, Nancy Hanks Lecture 2020
We are all grateful for Mr. Gupta's tireless work,
and I know his timely and important message will inspire and motivate you all.
Vijay Gupta
Enjoy Vijay Gupta's full collection of live performance videos and more on his YouTube channel:
Related Events