Phoenix Rising: Silkroad Ensemble with Rhiannon Giddens
Wednesday, July 27, 2022 @ 6:00 pm

-

7:30 pm
Assigned Seating: $45-$55 • General Admission: $29
All tickets are on sale through the box office at Indian Ranch. For phone assistance, please call 508-943-3871.
ABOUT THE PROGRAM
As a social-impact organization and home to a Grammy Award-winning musical ensemble, Silkroad works to inspire collaboration in innovative ways that add more equity and justice into the world through the power of the arts. Today, under the leadership of Artistic Director Rhiannon Giddens, Silkroad reaches new heights through a commitment to new music, a re-sparked mission towards cultural collaboration, and a reinvigorated focus to high-quality arts education that both reflects its mission and the times in which we live.
Phoenix Rising takes a cross-section of Silkroad's award-winning compositions and arrangements and re-imagines them for today. Keeping an eye on the past, Silkroad and Giddens have also collaborated on new works that coalesce her unique worldview with the Ensemble's collective experience during the pandemic. As such, Phoenix Rising will unveil four major new commissions by an amazing amalgamation of Silkroad artists: Shawn Conley, Sandeep Das, Maeve Gilchrist, and Kaoru Watanabe. The program will also include new arrangements by Rhiannon Giddens, Colin Jacobsen, Edward Pérez, and Mazz Swift.
PROGRAM
The Call 
O Death 
Omoide
Ho-oh
Ekla Cholo Re 
St. James Infirmary 
Going Home
New Ritual
Ascending Bird
ABOUT SILKROAD ENSEMBLE
Yo-Yo Ma conceived Silkroad in 1998, recognizing the historical Silk Road as a model for radical cultural collaboration—for the exchange of ideas, tradition, and innovation across borders. In an innovative experiment, he brought together musicians from the lands of the Silk Road to co-create a musical language founded in difference, thus creating the foundation of Silkroad: both a touring ensemble comprised of world-class musicians from all over the globe and a social-impact organization working to make a positive impact across borders through the arts. Today, under the leadership of Artistic Director Rhiannon Giddens, Silkroad leads social impact initiatives and educational programming alongside the creation of new music by the Grammy Award-winning Silkroad Ensemble. For more information, please visit Silkroad.org.
SILKROAD ENSEMBLE ROSTER 2022
Jeffery Beecher, Bass
Sandeep Das, Tabla
Haruka Fuji, Percussion
Rhiannon Giddens, Banjo, Voice
Maeve Gilchrist, Celtic Harp
Mario Gotoh, Viola
Joseph Gramley, Percussion
Shaw Pong Liu, Violin, Erhu
Wu Man, Pipa
Danny Mekonnen, Tenor & Soprano Saxophones
Karen Ouzounian, Cello
Kaoru Watanabe, Japanese flute, percussion
Michi Wiancko, Violin
Reylon Yount, Yangqin
ABOUT RHIANNON GIDDENS
Grammy Award-winning musician and vocalist Rhiannon Giddens has pursued a lifelong quest to shine light on under-recognized voices, genres, and musical traditions. A MacArthur "Genius Grant" recipient, Giddens co-founded the Grammy Award-winning Carolina Chocolate Drops, and she has been nominated for six additional Grammys for her work as a soloist and collaborator. As a performer, composer, and cross-cultural connector, she has helped to change the understanding of both American and world music. Giddens has performed with the Silkroad Ensemble numerous times, but her appearances with them this season will be her first since succeeding Yo-Yo Ma as Artistic Director. Along with Silkroad's artists, Giddens has shaped a program that will serve to connect the ever-evolving organization and its Ensemble.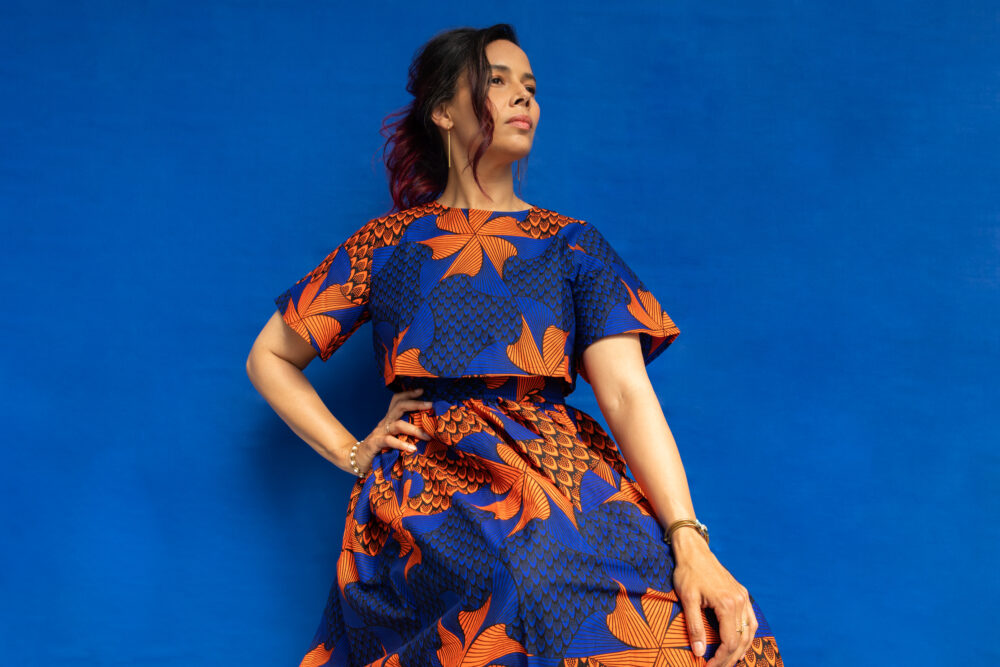 Rhiannon Giddens, Silkroad Ensemble Artistic Director
My mission is to highlight the huge pieces of American culture that have been overlooked…shining light on that adds to the cultural conversation in a positive way. Music is the perfect tool to engage with this stuff, because people are not on their guard.
Silkroad Ensemble
Enjoy videos of live performances and more from the Silkroad Ensemble:
Related Events