Chineke! Orchestra
Thursday, March 23, 2023 @ 7:30 pm

-

9:30 pm
Adult: $39-$55 • Student: $17.50 • Youth (18 & under): $7.50
TICKETS ON SALE JULY 14.
Buyers choose their own assigned seats for this presentation at Mechanics Hall.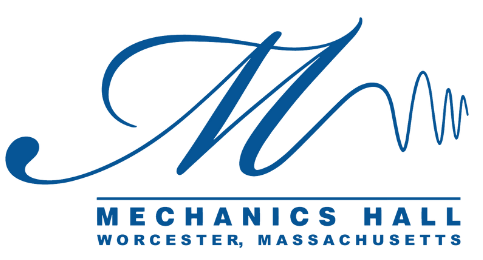 Chineke! Orchestra
The Chineke! Foundation was created by Chi-chi Nwanoku OBE in 2015 to provide outstanding career opportunities to established and up-and-coming Black and ethnically diverse classical musicians in the UK and Europe. Chineke!'s motto is: 'Championing change and celebrating diversity in classical music'. The organisation aims to be a catalyst for change, realising existing diversity targets within the industry by increasing the representation of Black and ethnically diverse musicians in British and European orchestras.
The Foundation's flagship ensemble, the Chineke! Orchestra, comprises exceptional musicians from across the continent brought together multiple times per year. As Europe's first majority Black and ethnically diverse orchestra, the Chineke! Orchestra performs a mixture of standard orchestral repertoire along with the works of Black and ethnically diverse composers both past and present.
Program
Coleridge-Taylor Violin Concerto
Dvorak Symphony No. 9 "New World"
Chi-chi Nwanoku, OBE, founder
Elena Urioste, violin
Sir Simon Rattle
Chineke! is not only an exciting idea but a profoundly necessary one. The kind of idea which is so obvious that you wonder why it is not already in place. The kind of idea which could deepen and enrich classical music in the UK for generations. What a thrilling prospect!'
Chineke! Orchestra
Enjoy Chineke! Orchestra's full collection of live performance videos and more on his YouTube channel:
Related Events